Viagra: Is The Blue Pill Finally Losing Its Potency?
22 April 2020 marked D-Day for Viagra—Pfizer's famous diamond-shaped blue pill—as it lost market exclusivity in the United States. Having witnessed mind-boggling sales of the drug for two decades, we take a look at the unconventional and perhaps controversial rise of Viagra. What lies in store for the little blue pill that never really harbored blockbuster dreams?
Viagra's patent expired on 27 September 2012. However, Pfizer maintained the exclusive rights to sell the drug from until 2020. From its approval in 1998 till it lost market exclusivity in 2020, Pfizer generated close to US$40 billion in revenue from Viagra. Today, the market is saturated with generic versions of sildenafil.
Discovery of Sildenafil Citrate (Viagra)
Initial Heart Drug
In June 1993, scientists at Pfizer had identified a less-than-promising new treatment for hypertension and angina. They decided to push the drug candidate through to Phase I clinical trials, despite evidence suggesting that further drug development would likely result in failure.
The compound was administered in small doses to a community of miners (mostly healthy males) in South Wales, to see if the drug would be well tolerated once inside a human body. Very soon, the participants in the trials awkwardly reported having sustained erections after taking the compound.
The as-yet-unnamed compound worked by inhibiting phosphodiesterase enzymes, which prevented it from breaking down a molecule in the body known as cyclic guanosine monophosphate (cGMP)1.
cGMP could then work its magic by relaxing the smooth muscle that normally blocks blood flow into the penis, resulting in a sustained erection. At the time, there was no other drug approved for use that had this effect.
---
---
Repurposing Sildenafil to Viagra
Pfizer knew that this serendipitous discovery could well become a blockbuster, promptly diverting more resources into the development of the drug. By the end of summer that year, research on the compound completely shifted from chest pain to impotence studies, featuring the compound and a device called a Rigiscan (no explanation needed).
Sildenafil citrate (trade name Viagra) was approved on 27 March 1998 and hasn't looked back. At its peak, Viagra generated annual revenue close to US$2 billion, with big names such as football star Pelé endorsing the use of the drug. It was a classic example of drug repositioning: the development of new uses for existing drugs.
Alternative Sources of Viagra
Supply Issues
Demand was massive right from the start, with Pfizer struggling to keep up with supply. hundreds of thousands of prescriptions were filled every week.
It took six long months before Viagra was officially approved for use in Europe. Outside of Europe and the U.S., people wanting in on the pill had to look to alternative sources.
Because Viagra was prescription-only, those who wanted it had to visit a urologist, which also meant long, awkward waits at clinics and avoiding eye contact with other men in the same… situation. Back then, the topic of erectile dysfunction (a term that was coined by Pfizer) carried enough social stigma that men in oversized trench coats and sunglasses at the doctor's office became a common occurrence.
Counterfeit Viagra
These factors quickly led to Viagra being exploited outside the usual channels. In some countries, Viagra resold on the black market could fetch up to five times the price of its prescription (US$50 per black market pill in 1998).
As the number of people with internet access increased, so too did illegal online sales of Viagra. Online pharmacies became rampant, with their discreet nature appealing to consumers preferring not to visit a clinic for their needs.
However, this also meant that sellers could market their products without revealing their identities, resulting in shady practices like selling counterfeit Viagra.
Manufacturers found ways to produce exact copies of the pill but without the actual active ingredient, sildenafil.
Counterfeit Viagra quickly flooded the online market, with illegal manufacturers realizing that they could now sell this blockbuster drug without having to worry about the strict regulatory requirements on safety and efficacy.
In their latest investigation in 2013, Pfizer's Global Security team reported that close to 80% of the Viagra on the market were fakes.
Generic Sildenafil Poised to Deliver
22 April 2020: D-Day
As precious market exclusivity on Viagra ticked ever closer to expiry, Pfizer wasted no time planning for the inevitable flood of generics entering the US market. In fact, the patent detailing the synthesis of sildenafil citrate expired on 27 September 2012, allowing others with the capacity to manufacture it to do2.
And indeed others have. Generic forms of the drug are available for sale at a fraction of the original's cost, but only outside of the U.S. where Viagra isn't protected by market exclusivity.
Within the U.S.? A quick search on the FDA website of 'sildenafil citrate' turns up results that show six other pharmaceutical companies that recently have had their therapeutic equivalents approved, waiting to sell the moment the clock ticks midnight on 22 April 2020.
Indeed, Pfizer has agreed to terms with one of these–Israeli pharmaceutical giant Teva–allowing them to release generic versions of sildenafil in the U.S. early (Dec 2017). At the time of writing, Teva has already released its generic versions onto the market.
---
---
Pfizer's Marketing Strategy
In order to combat the appeal of online pharmacies, Pfizer has also launched its own online platform for Viagra, where consumers can be prescribed and sold the medication simply by filling up a questionnaire. Pfizer has also cut the price of Viagra to US$34 per pill at the time of writing in 2019, almost half the going price a year before.
Furthermore, in a desperate bid to hold on to market share against the oncoming tide of generic sildenafil, Pfizer has also launched its own generic for those who might have their heads turned. Perhaps learning from Lipitor—its other blockbuster, and the best-selling drug of all time—Pfizer doesn't want to wait for Viagra's exclusivity period to expire before taking action.
But Viagra's generic version will be manufactured as a white pill, perhaps signaling the end of an era. But boy, what a run the little blue pill has had.
Reference
Boolell, M., Allen, M. J., Ballard, S. A., Gepi-Attee, S., Muirhead, G. J., Naylor, A. M., … & Gingell, C. (1996). Sildenafil: an orally active type 5 cyclic GMP-specific phosphodiesterase inhibitor for the treatment of penile erectile dysfunction. International journal of impotence research, 8(2), 47-52.
Bell, A. S., Brown, D., & Terrett, N. K. (1993). U.S. Patent No. US5250534A. Washington, DC: U.S. Patent and Trademark Office.
Internet Drug Outlet Identification Program Progress Report for State and Federal Regulators: July 2013 (Rep.). (n.d.). National Association of Boards of Pharmacy.
About the Author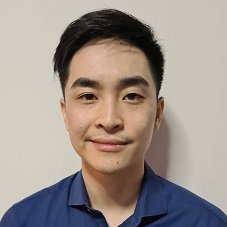 Sean is a consultant for clients in the pharmaceutical industry and is an associate lecturer at La Trobe University, where unfortunate undergrads are subject to his ramblings on chemistry and pharmacology.