Why is Tamper Proof Packaging Important?
Tamper-proof packaging has been a regulatory requirement for over-the-counter drugs since 1989, following several high-profile cases of patients being poisoned by tampered drugs. There are several ways we can ensure drugs are tamper-proof or tamper-evident, which will be discussed in this article.
Tamper-proof packaging in pharmaceutical products ensures that the patient receives a safe and effective version of the drug as it was manufactured. If any attempt is made to modify the contents of tamper-proof packaging, it should be easily visible and apparent to the patient.
Cyanide Poisoning from Tampered Drugs
The 1982 Tylenol Crisis
Paracetamol, or acetaminophen, is one of the few survivors of early drug development. Since its discovery in the mid-1800s, it has proved a safe and effective painkiller.
In 1955, one pharmaceutical company capitalized on this. Johnson & Johnson marketed Tylenol in the U.S. as an alternative to aspirin, quickly establishing the drug as a household name. By 1959, it was available without a prescription as an over-the-counter (OTC) drug.
It was smooth sailing (selling, rather) for Tylenol until 1982, when seven people in the Chicago area died after taking cyanide-laced capsules of the drug. J&J quickly pulled Tylenol—then the most widely available painkiller in the U.S. with over 100 million users—off the market.
Investigations revealed that there was no trace of contamination in the manufacturing process. An individual had spiked Tylenol plastic bottles with potassium cyanide and returned them to the pharmacy shelves, with unsuspecting victims purchasing them shortly after. The killer has not been found to this day.
---
---
Tampered Excedrin Kills in 1986
Another painkiller, Excedrin, was the center of another tampering case in 1986. An unhappy wife, taking inspiration from the 1982 cyanide murders, gave cyanide-laced Excedrin capsules to her husband, hoping to cash in on an insurance policy she had taken out for him for accidental death.
The husband died, but insurance companies didn't pick up on the cyanide poisoning. So, the wife tampered with five more bottles of Excedrin capsules around Seattle, leading to the death of 40-year-old banker Susan Snow.
When the wife came forward to say her husband met with the same accident, law enforcement immediately suspected her involvement. She was eventually convicted of murder.
Another Case of Tylenol and Cyanide
Around the same time as the Excedrin poisonings, another woman died after taking Tylenol from a drug store in New York. During her autopsy, cyanide was found in her blood in fatal concentrations. Following this case, J&J destroyed all 31 million bottles of Tylenol on sale in the U.S.
After the initial Tylenol crisis in 1982, the FDA began drafting regulations for preventing drug tampering. This process was accelerated following this string of high-profile cyanide poisonings from tampered drugs.
By 1989, requirements for tamper-proof packaging were established for OTC drugs (with some exceptions). OTC drugs are especially vulnerable to tampering as they are sold on pharmacy shelves instead of in controlled settings, such as clinics or hospitals.
How to Tamper-Proof Drug Packaging
Mouth Seals
Before 1989, over-the-counter (OTC) drug bottles were often sealed with aluminium foil and wrapped in plastic. However, these seals were designed to maintain freshness and were not created to be evident to the patient if the container had been tampered with.
Today, seals over plastic and glass bottles do both. Induction heating means the mouth cannot be resealed easily once someone removes the seal. The sealing technique also creates a vacuum within the bottle, preventing air and moisture damage to the pills.
When opening the bottle for the first time, patients should be aware of the seal covering the mouth. If any part of it is torn or damaged, they should not take the drug within.
Tamper-Evident Wrapping
Many drugs have external wrappers surrounding the entire bottle or box containing the drug product. The wrapping must be tight and complete so that it must be cut or torn in a visibly apparent manner to access the contents.
Regulatory requirements for tamper-evident wrapping:
No overlapping of the material that will make resealing the wrapper possible
They must be transparent with a distinctive design (such as a pattern or logo) to make counterfeits challenging to produce
Cellophane wrapping is unacceptable as it can be easily replaced after tampering
Single-Use Packaging
Packaging only containing a single drug dose is the safest way to prevent tampering. Single-use packaging materials like pouches and blister packs cannot be resealed once opened, so any tears or punctures provide evidence of tampering.
Bottle caps are another common single-use component. Breakable or tear-away rings around the cap have perforations that cannot be reattached once broken.
Two-Piece Capsules
In the case of the Tylenol and Excedrin cyanide poisonings, the drugs came in two-piece capsules like the one shown below. Without tamper-proofing, the perpetrator could easily insert cyanide into the capsule before resealing it.
The FDA has specific regulations for these capsules; any separation of the two halves after manufacture must be visible to the patient:
Some designs have grooves and ridges to restrict separation
Using heat sealing or edible 'glue' to seal the capsule also makes it difficult to re-join the halves
A layer of coating around the capsule can make it tamper-evident
Which Products Need Tamper-Evident Packaging?
The FDA requires at least one tamper-evident feature listed above in all OTC drug products, except for topical products (skin and teeth), lozenges and insulin (although most insulin vials have tamper-resistant caps).
OTC medical devices for diagnostics are also exempt since the patient does not consume them. However, they must have in-built controls so that users know if the test result is unacceptable. For example, antigen testing kits have control indicators; tampering will affect the indicator and invalidate the result.
Pharmaceutical companies must have a warning statement on OTC products informing patients of all tamper-evident features. For example, transparent plastic wrapping will have the words "sealed for your protection", while bottles will be labeled "for your protection, this bottle has an imprinted seal around the neck".
Companies can apply for an exemption if their product requires special packaging that cannot be made tamper-proof, but this is subject to the FDA's approval on a case-by-case basis.
---
---
Importance of Tamper-Proofing Regulations
Pharmaceutical companies must keep tamper-proofing in mind when designing drug packaging for new OTC drugs. Regulations surrounding drugs often delay the development of new medicines and increase the overall costs, but they ensure patients receive safe and effective treatment.
With tamper-proof packaging, we can be safe in the knowledge that we are taking medication as intended by the manufacturer—not a tampered version. If there is any evidence of tampering, we discard the bottle as a precaution.
Many people buy OTC drugs from pharmacies, not realizing the deadly history behind their current design. The fact that we can afford to take their safety for granted today shows us how effective tamper-proof packaging has been.
About the Author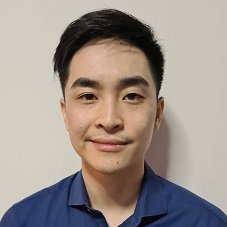 Sean is a consultant for clients in the pharmaceutical industry and is an associate lecturer at La Trobe University, where unfortunate undergrads are subject to his ramblings on chemistry and pharmacology.